Survival Supplies
Not only can you buy prepared emergency kits for when a disaster strikes, but you can make your own as well. You can also add your own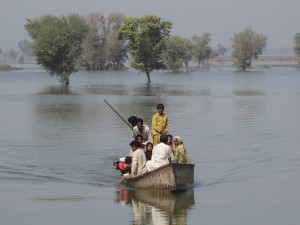 personal preferences to an already created kit suitable for your area and family size, like by adding diapers for children or animal food for pets.
The most vital ingredients to a successfully prepared emergency kit should, of course, have water, food, and heat covered. Water iodine pills purify the water, or you can be pre-packaged water servings that have up to 5 year shelf lives. There are a few types of food rations, such as MREs, and those should be purchased in bulk. Flares, water proof matches and lighters, and mylar sleeping bags/tents are a few ways to keep warm.
In general, a few supplies should always be on hand. Things like sweaters, pants, and sturdy shoes and socks should be kept in your car, in case you are at work or school or maybe even visiting a friend's house, and you have to evacuate. Inflatable boats, fold-up multi tools, and solar-powered supplies are also handy for those "just in case" moments.
Don't ever forget the importance of having a book on hand, which you can keep on hand in your disaster kit if the internet goes down. We depend so much on the internet that we forget if there is a disaster in your area, your internet will probably go out too.
Below are a variety of different survival supplies, perfect to add to any survival kit. Don't underestimate the importance of preparedness!
The most vital supplies are:
First Aid Kits
Water Supplies
Food Rations