No one knows how a disaster will effect the world around them. You may lose access to gas and electricity, especially if you're on the road when it happens. leaving you stranded and starving. If you can't get back to your house, your matches are wet, and you're absolutely starving, what can you do but try to prepare your own food?
That's where these little portable stoves come in handy. Yes, they're actually meant for camping, but the compact size, easy-to-carry and light-weight design make them ideal for emergency survival too. This one is a single burner, making it even smaller than regular portable stoves, and runs off a small propane tank.
The Coleman PowerPack Stove can use 7,500 BTU and has a range of high to low heat. The propane is controlled via PerfectFlow, keeping the pressure at an even level. It's super light-weight and becomes a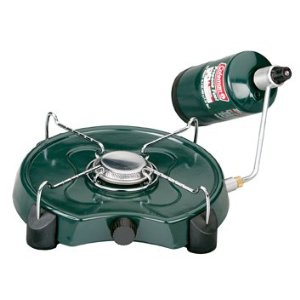 small square when packed away.
The size makes it perfect to stash in a car, motorhome, or survival kit. Don't worry about not being prepared again!
Coleman PowerPack 1-Burner Stove
Site Price: $34.99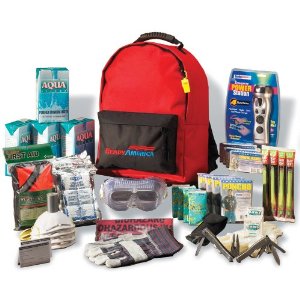 Ready America Grab 'N Go Deluxe 4 Person Backpack
Site Price: $119.88

This bright red backpack makes it easy to see in the dark after an emergency, and easy to grab and go with. You never know when or where a disaster will strike, whether at home, at work, or in your car, so be prepared!
Make sure you have enough supplies for everyone in your family, and it's always best to go big, which is why this 4-person emergency survival kit is a great way to go. Even if its just one person, the food and water supplies, plus masks, whistle, and tools, can last 12 days for one person, or 3 days for 4 people.
There are several other additions in this kit, so make sure to check it out.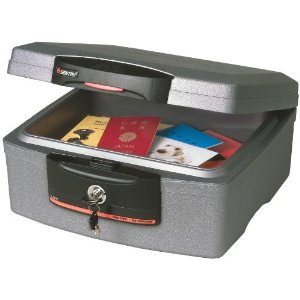 SentrySafe Fire-Safe Waterproof Chest, .36 Cubic Feet, Silver Gray
Site Price: $52.22 (usually $66.66)

What happens if your house catches fire? It doesn't have to burn to the ground to lose all your important documents, like passports, family photos, birth certificates, DVDs, CDs, USBs, and wills. What about if there is a flood? Do you want to risk those irreplaceable and important items simply due to a little water?
No. Well, I hope not! That's why it's important to have at least one fire-proof object that can hold these documents. This locked box is fire-safe for 30 minutes up to 1550 Fahrenheit. Even if it is unlocked, a latch mechanism keeps the inside contents safe from the outside world.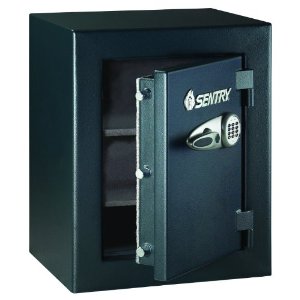 Sentry Safe 38-Cubic Feet Security Electronic Keypad Fire Safe Weighing 218-Pounds, Black
Site Price: $449.00 (usually $838)

If you want a safe that is fire resistant, sturdy, and can fit more than just some paperwork, this is it. It has an electronic keypad for code-only access, with three-dead bolts and three steel live-locking bolts. The door is solid steel and pry-resistant, and inside are two adjustable shelves.
It measures 38-cubic feet and 218 pounds, difficult to move (so less risk from robbers). It's black, letting it blend more casually into any room, and can house documents, pictures, family heirlooms, and anything else too important to risk during a fire or burglary.