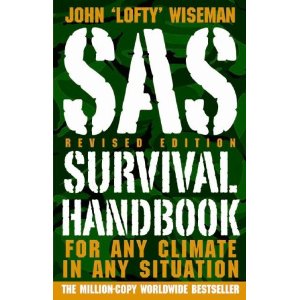 SAS Survival Handbook, Revised Edition: For Any Climate, in Any Situation
by John 'Lofty' Wiseman
Site price: $12.18

This book is one of the most popular in the genre. It tells you what to put in a survival kit, how to construct shelter, create tools, what to eat and what to avoid. There are basic emergency and wilderness medicine tips, and how to survive if services and supplies are cut off at home.
The author, John 'Lofty' Wiseman, served in British Special Air Service (SAS) for 26 years.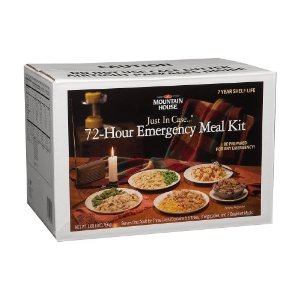 Mountain House 72-Hour Emergency Meal Kit
Site Price: $50.44


Once you add water to these 12 individual packages of food (three breakfasts, three vegetables, and six 10-ounce packets for dinner and lunch), you'll be able to survive the first 72-hours after an emergency hits. You may be unable to escape your surroundings, incapable of getting food, and this may just save your life.
There are great flavors, like pasta primavera, sweet and sour pork with rice, and even granola with blueberries and milk. A little slice of luxury in the midst of disaster.