Emergency Fuel Stabilizer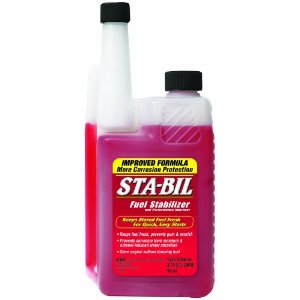 STA-BIL Fuel Stabilizer – 32 FL OZ.
Site Price: $15.06

In the case of a disaster, generators and gas in general are vital in this modern age. Since fuel expires after a while, a fuel stabilizer is necessary to keep the fuel viable for longer. It removes water to prevent corrosion. It protects from gum, varnish rust, and corrosion.