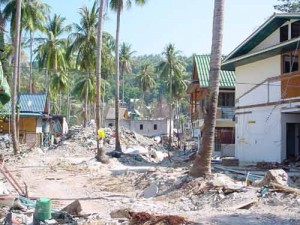 You need to make sure that in the case of an emergency, you have drinkable water. Water does go bad after a while, so even the pre-packaged water pouches won't last forever. That's why iodine pills, water filters, and water storage containers are necessities in the case of a disaster.
Make sure you have enough clean water to provide for yourself and your family.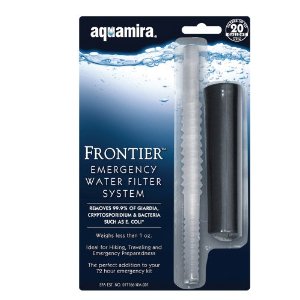 Aquamira Frontier Emergency Water Filter System
Site Price: $9.50

This little filter system is perfect for an emergency survival kit. It's small and light in a cylinder shape, with a collapsible straw. A single unit can filter 20 gallons of water before needing to be replaced.