No suturing required! This kit is perfect as an addition to a First Aid kit for your emergency preparedness. When someone keeps injured, this kit can help clean out the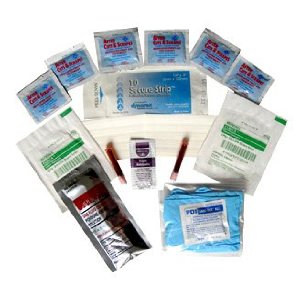 wound and close it to provide immediate care for an injured person.
This kit includes an irrigation syringe (solution not included, since it expires), wound closure strips, Benzoin Topical Adhesive, Wipes, Providone Iodine, triple antibiotic ointment, and sterile dressing gauze.
Remember: clean your wounds! Debris and bacteria is easy to get into an open wound, so keep one of these kits on hand.