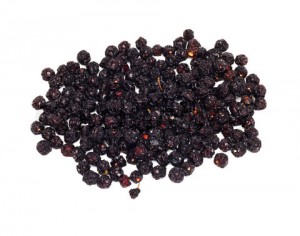 Dried and dehydrated cherries are excellent snack foods and can be eaten just like raisins – as a nice, healthy and nutritious snack. They can also be used in baked goods, such as in muffins, bread, pancakes, or other items like this that allows you to add a little bit of cherry to something to make it more delicious!
Wash your cherries and remove any stems or pits.
Boil a pot of water and drop your cherries into the already boiling water for no more than 2 minutes – the skin will crack. Drain. Unlike blueberries, you do not have to rush them into ice water.
Dehydrate your cherries in your dehydrator for 13-20 hours.
Store your cherries in a clean, dry, and airtight container in a cool dark place.
How to rehydrate dried cherries:
Soak in hot water for 15 minutes.
Anywhere that you might use a raisin, you can also use a cherry. They are fairly versatile and go great in baked goods – or just as a nutritious little snack! An excellent item for storing in your pantry.