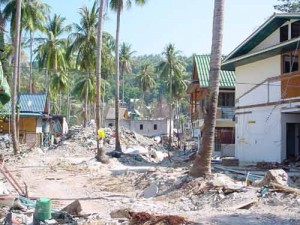 You need to make sure that in the case of an emergency, you have drinkable water. Water does go bad after a while, so even the pre-packaged water pouches won't last forever. That's why iodine pills, water filters, and water storage containers are necessities in the case of a disaster.
Make sure you have enough clean water to provide for yourself and your family.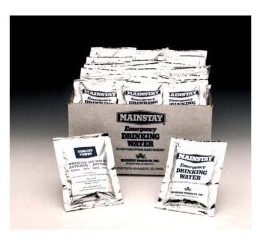 Mainstay Emergency Drinking Water (60 Pack)
Water, as you know, is necessary to survival. These water rations come in 4.24 ounce packages, and this package contains 60. They have a 5 year shelf life and are US Coast Guard approved. They do not require any type of special storage and will not allow oxygen transfer, so there isn't a chance of bacterial contamination.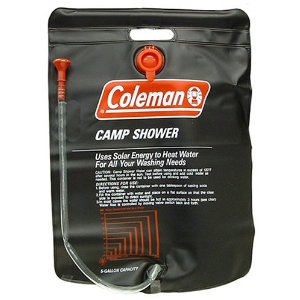 Coleman 5-Gallon PVC Camp Shower
Site Price: $10.90

This hanging bag is black to better absorb sunlight to warm the water inside. It has a on/off valve and includes a 1 year warranty. Holding 5-Gallons, simply let it lie out in the sun, hang, and then use!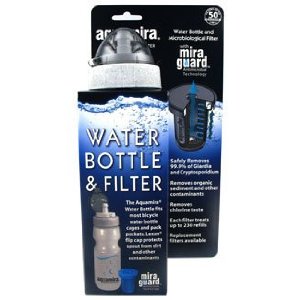 Aquamira Water Bottle and Filter Emergency Disaster Preparedness Survival Kits and Supplies
Site Price: $26.95

This water bottle makes purifying water incredibly easy, perfect for hikes as well as emergencies. You don't need any hoses, fittings, or tablets: just fill the water bottle and go. The bottle holds 22 ounces (650mL) and has a sturdy push/pull valve with a polycarbonate flip cap. A single filter can be used 230 times, and replacement filters are also available.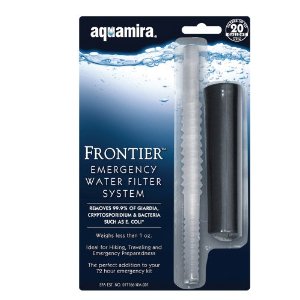 Aquamira Frontier Emergency Water Filter System
Site Price: $9.50

This little filter system is perfect for an emergency survival kit. It's small and light in a cylinder shape, with a collapsible straw. A single unit can filter 20 gallons of water before needing to be replaced.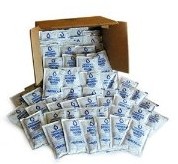 Datrex Emergency Water Pouches Case of 64 for Survival Kits, Disaster Supplies, 5 Year Shelf Life
These survival water pouches are purified and extremely compact, making them perfect for a house or car emergency kit. They can withstand 600 pound of pressure, making them good for earthquakes as well as any other disaster. They have a 5 year shelf life. Each pouch contains 125 ml of purified water, which can be drunk immediately.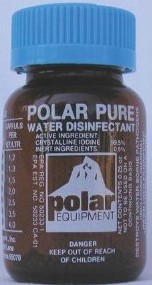 Polar Pure Water Disinfectant With Iodine Crystals
Do you have enough water to last through a disaster? Water doesn't have as long as shelf-life as you think. These water disinfectant crystals (made of iodine)can purify water everywhere. It can treat up to 2,000 quarters of water per bottle and offers an indefinite shelf life. Simply use the bottle cap to measure.