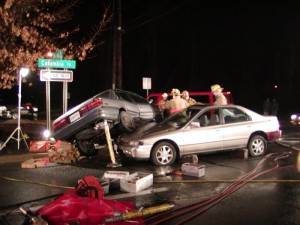 An emergency is most likely to happen while you're away from home and in your car. Also, in the case of an accident or road trip, these types of supplies should always be kept for an emergency. They all contain some form of a first aid kit, road side assistance help, and some offer a little more.
How prepared will you be if an accident or disaster occurs?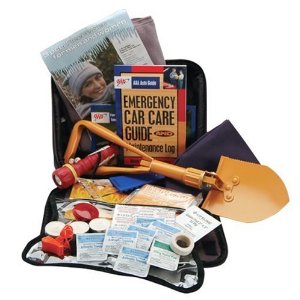 AAA 65-Piece Winter Severe Weather Travel Kit

This emergency kit is perfect for an automobile accident. This kit includes a carrying bag, AAA emergency care guide, AAA membership brochure, plastic flashlight with batteries, three-piece fleece set, folding shovel, ice scrape, LED safety strobe light, survival blanket, emergency candles, hand warmers, 46-piece First Aid kit, and emergency whistle.