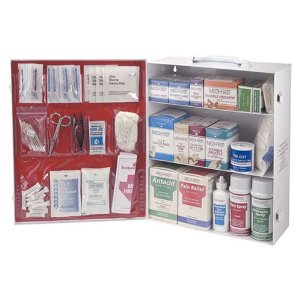 Medique 3-Shelf Industrial Side-Opening First Aid Cabinet
Site Price: $97.75

This medical first aid cabinet is great for a home, business, and more. Simply screw it onto a wall and have easy access to first aid supplies, like burn spray, bandages, gloves, scissors, tweezers, and so much more. Great for any emergency!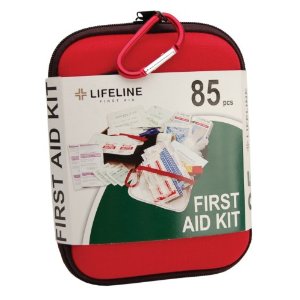 Lifeline 85 Piece First Aid Kit (Red)
Site Price: $16.19
This first aid kit comes in a small, compact case to allow easy transport, whether in your car, at home, or camping. It comes with a carabineer clip to easily hook it to a backpack or belt. Includes basic first aid supplies, such as scissors, tweezers, gloves, whistle, and several different types of bandages. Even though it won't last a huge emergency or injury, this is better than having nothing.