Looking for a portable generator that includes a wheel kit? The DuroMax Gas Powered Generator offers a wheel kit to boost the portability aspect, yet still has 4,400 watts for your electric needs.
This baby boast a 4 gallon gas tank and runs about eight hours. It uses an electric key to start it and includes a battery, and it also has an automatic low-oil shut off. It's quite handy.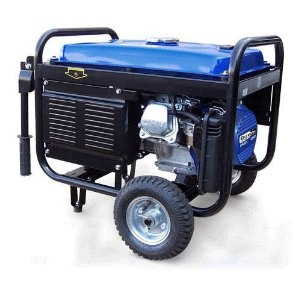 Even though it can reach 4400 watts, it runs continuously at 3500 with the 7.0 horsepower air-cooled OHV engine. The heavy-duty steel frame roll cage has a four-point fully isolated motor mount. It also includes a one-year limited warranty, which is nice.

Looking for a powerful portable generator? The DuroStar 4000 watt generator offers long-lasting power with a 7.0 horsepower air-cooled overhead valve engine. It can last up to eight hours and offers a 4-gallon fuel tank, which makes this device a little heavier than other portable generators but it cranks out more voltage and watts.
It has a recoil start, a quiet muffler, and an automatic low-oil shutoff. It includes a tool kit and operation instructions directly from the box.
The generator has two 120-volt, 20-amp, 3-prong outlets to plug things into, as well as a 120-volt, 30-amp outlet for high-power tools.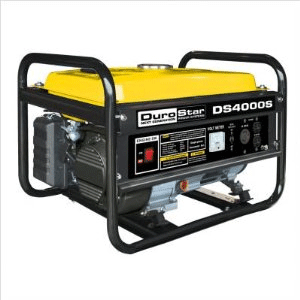 This generator is great in case there is an emergency and the power goes out. We rely so heavily on electricity that you need one, just in case!

Humanity is dependent on electricity and power. So what happens if your area loses power during an emergency or natural disaster?
Many people invest in a portable generator, and this one is lightweight and portable, perfect for camping or for an emergency kit. The All Power America boasts 2,000 watts and uses a 4-stroke engine. This does away with the oil and gas mixture 2-stroke engines require, so it's less of a hassle on you.
It can last for a total of nine hours off of 1.32 gallons of unleaded gasoline, making this generator easy to use and easily transportable. It has 3 horse power and gives off 122.5 volts,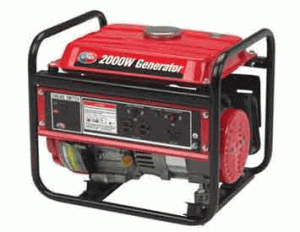 which is handy.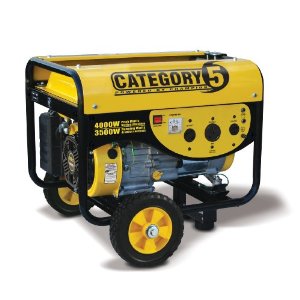 Champion Power Equipment 4,000 Watt 4-Cycle Gas Powered RV Ready Portable Generator with Wheel Kit (CARB Compliant)
Site Price: $379.99

Most generators are not CARB compliant and therefore cannot be sold in California. This generator is sold everywhere in the US. It is a gas-powered, 4-cycle, 4,000 watt portable generator, perfect for accidents. It holds a 4 gallon fuel tank and can road 12 hours at 50% load. It has a low oil sensor to prevent engine damage, and has pre-wired electrical connections for RV if wanted.