Need a portable generator that can run up to 10 hours with just 20 pounds of fuel? A propane powered generator lasts longer—and the fuel is less expensive—than a gas-powered generator.
This Sportsman 4,000 Watt Propane generator features an engine with 7 horsepower OHV. The generator itself offers two 120-volt AC outlets and one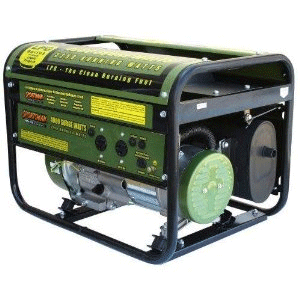 12-volt DC outlet.
This little generator is perfect when you want to go camping, or if there is an emergency and the power goes out. It's perfect.
Sportsman 4000 Watt 7HP OHV Propane Powered Portable Generator
Looking for a powerful portable generator? The DuroStar 4000 watt generator offers long-lasting power with a 7.0 horsepower air-cooled overhead valve engine. It can last up to eight hours and offers a 4-gallon fuel tank, which makes this device a little heavier than other portable generators but it cranks out more voltage and watts.
It has a recoil start, a quiet muffler, and an automatic low-oil shutoff. It includes a tool kit and operation instructions directly from the box.
The generator has two 120-volt, 20-amp, 3-prong outlets to plug things into, as well as a 120-volt, 30-amp outlet for high-power tools.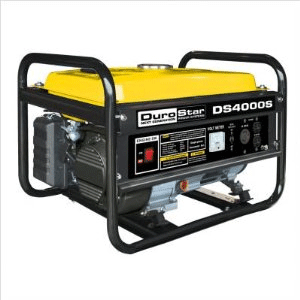 This generator is great in case there is an emergency and the power goes out. We rely so heavily on electricity that you need one, just in case!