Need a portable generator that can run up to 10 hours with just 20 pounds of fuel? A propane powered generator lasts longer—and the fuel is less expensive—than a gas-powered generator.
This Sportsman 4,000 Watt Propane generator features an engine with 7 horsepower OHV. The generator itself offers two 120-volt AC outlets and one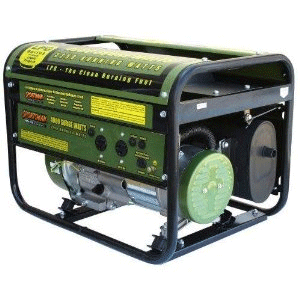 12-volt DC outlet.
This little generator is perfect when you want to go camping, or if there is an emergency and the power goes out. It's perfect.
Sportsman 4000 Watt 7HP OHV Propane Powered Portable Generator