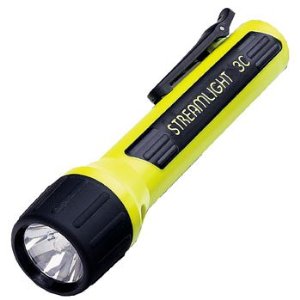 Streamlight 3C Propolymer Luxeon Flashlight, Yellow
Site Price: $44.59

Did you know that if there was a gas leak and you turn on a flashlight, you may cause an explosion? Flashlights create a spark to light the bulb when it is turned "ON". Flashlights such as this one do not create that spark, which is why it is non-incendive. It makes it ultra safe for you during an emergency, instead of chancing an exacerbation.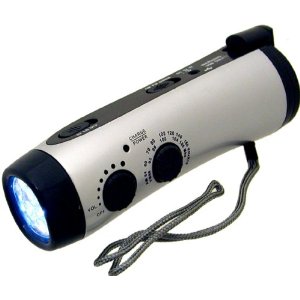 Kaito Emergency Hand Crank Dynamo 5-LED Flashlight with AM/FM Radio
Site Price: $14.99

When a disaster strikes, you never know if you'll have enough batteries or a power supply. This flashlight uses a hand crank to boost its power. Simply crank the flashlight for 1 minute and have light for 30. The radio has a siren, so you can hear the news out in the world. There is also a USB cable included so that cell phones, with a USB connection, can be charged.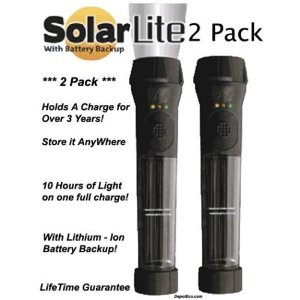 Hybrid Solar Powered Flashlight with Emergency Battery Backup Black (2-pack)
Site Price: $30.95


These flashlights are perfect for emergencies. A fully solar charged flashlight can last 10 hours, and then there are backup emergency batteries which can be used, as well. Does not need to be stored in sun, and temperature changes don't effect it. Very durable.