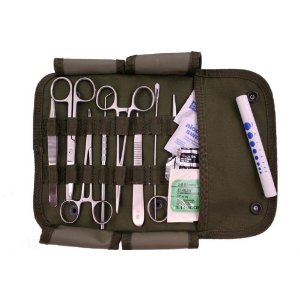 Military Surgical Kit with Instruments and Sutures
Site Price: $32.95

In the case of an emergency, sometimes medical help just can't get there in time. This surgical kit is military standard and includes sutures, so you can stitch up a wound if it is needed. Only use this if it is absolutely necessary! It is good to have on hand but should never be the first option in case of an emergency.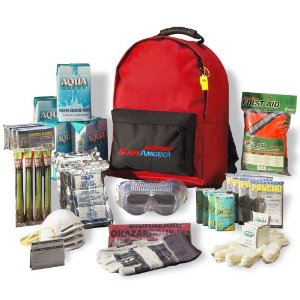 Ready America Grab N Go Essentials 4 Person Backpack
Site Price: $89.99

Are you ready for a disaster? Honestly, no one is, no matter how prepared you are. That's why companies put together grab and go kits. This one comes in a backpack, and holds the recommended supplies for 4 people for 3 days as by the American Red Cross. There is water, food, ponchos, blankets, light sticks, gloves, masks, and more. It's great for hurricanes, earthquakes, floods, and any general emergency imaginable.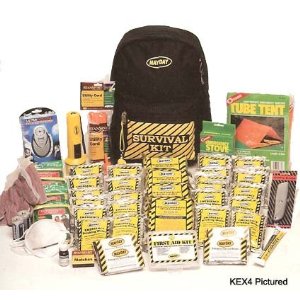 Mayday 1 Person Deluxe Emergency Backpack Kit

This grab-n-go kit is perfect for a single person, whether they store it at home, work, or in their car. It has the backpack, 2400 calorie food bar, solar blanket, pouches of water, dust mask, poncho, flashlight, alkaline "D" batteries, 2 person tent, 50′ nylon cord, light stick, First Aid kit, water purification tablets, waterproof matches, utility knife, whistle, AM/FM radio, camper's stove, and a pair of leather palm gloves.