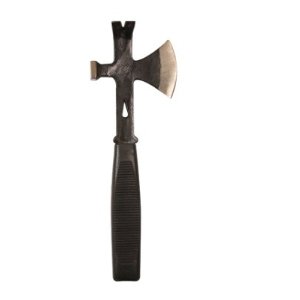 Survival Hatchet
This incredibly durable hatchet has multiple tools and is great if you get stuck somewhere during or after an emergency. It has an axe, hammer, pry bar, nail remover, and hatchet. You can use it to build shelter, free yourself of fallen debris, and more. It's incredibly strong and long lasting.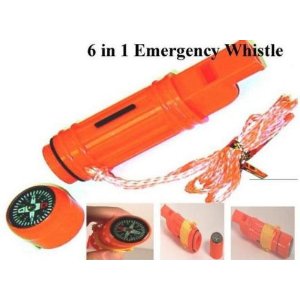 5 N 1 Emergency Orange Survival Whistle, Compass, Match Holder, Mirror, & Lanyard
Site Price: $5.53
In case of an emergency, you need to be able to get help. This survival tool offers all you can get without a cell phone. It includes a mirror, a whistle, signal mirror, lanyard, and a waterproof storage compartment for matches, so that you can stay warm in an emergency. Keep it in your car, backpack, or purse, because it is better to be safe than sorry.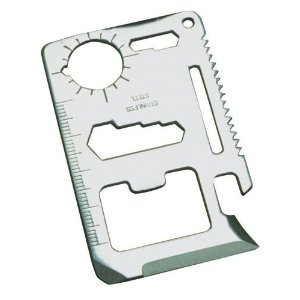 Kikkerland CD401 Classic Survival Tool

This flat survival tool is in the shape of a credit card, small enough to fit into some wallets or to hook in a key chain. It includes a carrying pouch and has a total of 11 functions: can opener, knife edge, screwdriver, 4 position wrench, butterfly screw wench, saw blade, 2 position wrench, key chain hole, bottle opener, direction auxiliary indication.