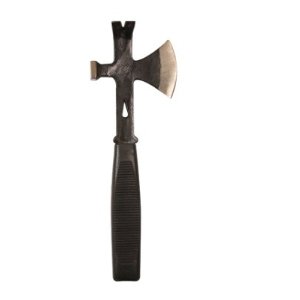 Survival Hatchet
This incredibly durable hatchet has multiple tools and is great if you get stuck somewhere during or after an emergency. It has an axe, hammer, pry bar, nail remover, and hatchet. You can use it to build shelter, free yourself of fallen debris, and more. It's incredibly strong and long lasting.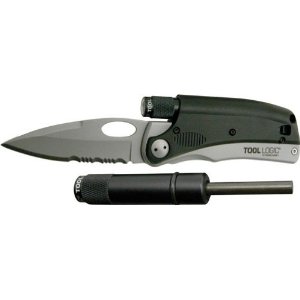 Tool Logic Tactical Folding 1/2 Serrated Knife with LED Flashlight, Magnesium Fire Starter, and Signal Whistle, Silver
Site Price: $32.09

This multi-function, tactical folding knife is perfect on the go in an emergency or just camping. It has a 3 inch, 50/50 serrated stainless steel blade, with bead blast finish. It also sports a bright LED flashlight, diamond sharpener, signal whistle, and pocket clip. It also has a magnesium alloy fire starter, so you can survive out in the wilderness or even in your own backyard in the middle of a disaster.