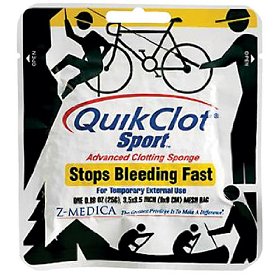 QuikClot Sport Brand Advanced Clotting Sponge, Stop Bleeding Fast, 50 Gram Package
QuikClot should be in every first aid kit. It can save lives! When someone is injured and bleeding, and medical assistance is no where to be found or still miles away, a QuikClot can save their lives. It has been proven in battle time and time again, and this FDA approved version is now available for every medical kit.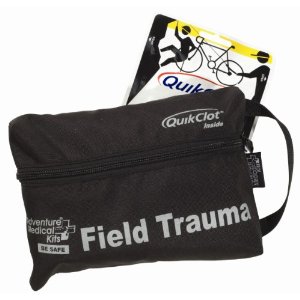 Adventure Medical Kits Tactical Field/Trauma with QuikClot
This is a great, small and portable first aid kit for an emergency. The number one perk, though, is the QuikClot. QuikClot works to stop bleeding immediately. This can save a life during a disaster and medical help can't get to you in time. It can be applied to yourself or a friend and should be in every first aid kit.