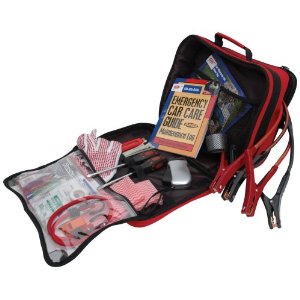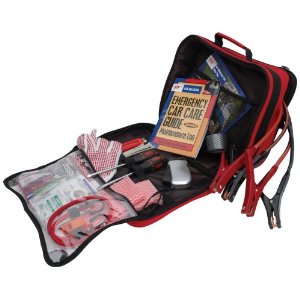 AAA 70 Piece Explorer Road Assistance Kit
This emergency supplies kit was made by AAA and Lifeline. The first aid kid has 45 pieces. Included is a booster cable, LED flashlight, emergency whistle, and bag. It's small and compact, perfect for your car.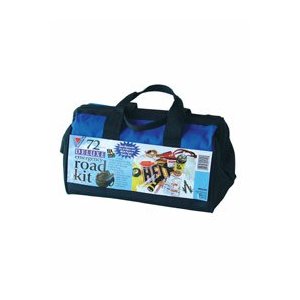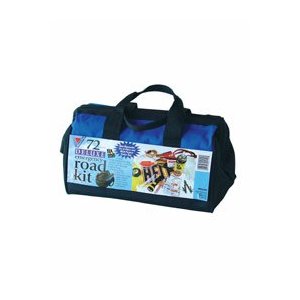 Deluxe Emergency Road Kit (Bagged)
Site Price: $24.19



Cars inevitably break down, or someone gets injured while out and about. Don't be stranded with a disabled vehicle, unless you have an emergency road/safety kit. It contains all the essentials for fixing common car break downs, like tire inflator and sealant, road flares, ponchos, and more!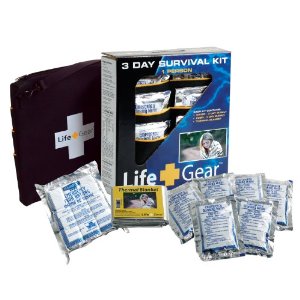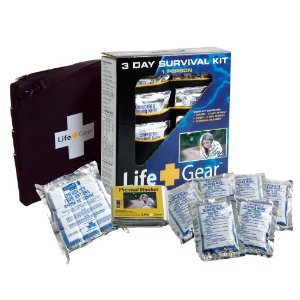 Life+Gear Life Essentials 3-Day Survival Kit, Black and Yellow
Site Price: $22.00

When disaster strikes, where will you be? This small kit includes US Coast Guard approved supplies of water and food, both with 5 year shelf lives and last you 3 days in an emergency. The thermal blanket captures 80 percent body heat, keeping you warm in the cold, The grab and go carrying case has a shoulder strap, making it easy to travel with in an emergency.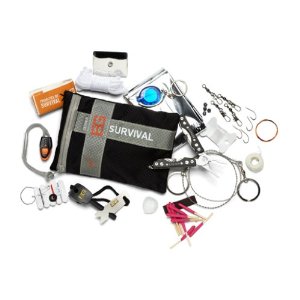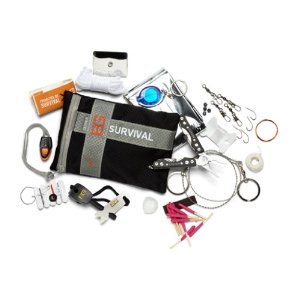 Gerber Bear Grylls Survival Series Ultimate Kit
Site Price: $37.54
When you're out camping, you never know what can happen. This is a perfect kit to keep in your car on the go, or in your backpack while camping. It includes fifteen pieces for survival, such as a mini multi-tool, a fire starter, survival blanket, and wire cutter. The lightweight bag is waterproof. It's small and compact, but has everything you  need to survive.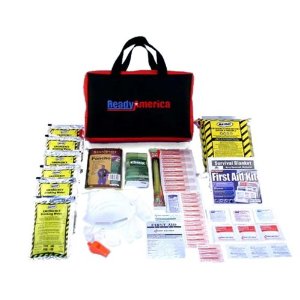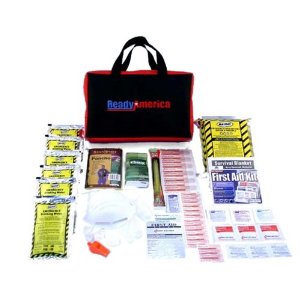 Quakehold! Grab-N-Go Emergency Kit, 1-Person 3-Day Bag

This emergency survival kit is person for one person and three days. It includes food, water, and poncho for all three days. The included First Aid kit has 33 pieces, and the lightstick provides light in emergencies. The carrying case/bag is convenient, making it easy to grab when you have to run.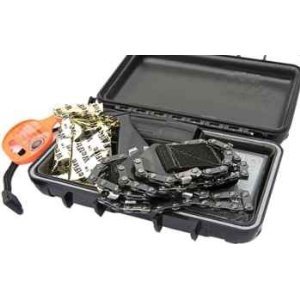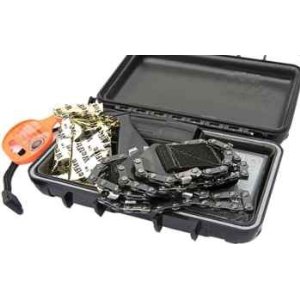 Deluxe Survival Kit Ultimate Survival
Site Price: $58.43

This is a kit that adventure types should keep with them. It includes the best survival and camping gear recommended, from starting fires, to cutting limbs for shelter, and to signal for help. Can fit in a backpack, glove-box, ATV or boat.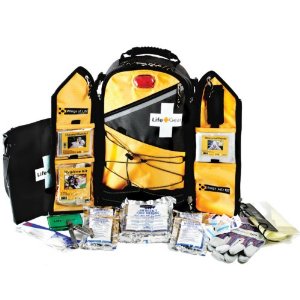 Life+Gear Wings of Life Backpack with Detachable Wings and LifeEssentials
Site Price: $99.99

This kit includes a neon yellow lightweight backpack with Wings of Life–detachable strips which includes more survival supplies. There are 3 days of supplies included in the kit, including a poncho, blanket, hygiene kit, mirror, first aid kit, writing pad and pen, whistle, compass, magnifying glass, leather/cloth gloves, respirator mask, flashing light, multifunction tool, waterproof document bag. Food and water supplies have a 5 year shelf life.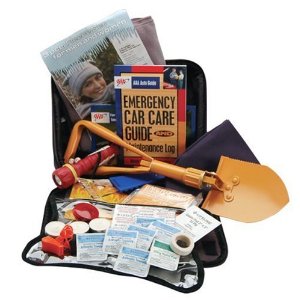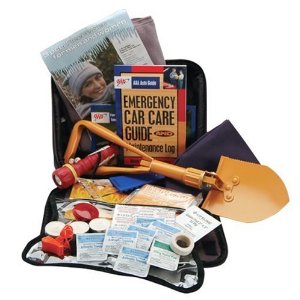 AAA 65-Piece Winter Severe Weather Travel Kit

This emergency kit is perfect for an automobile accident. This kit includes a carrying bag, AAA emergency care guide, AAA membership brochure, plastic flashlight with batteries, three-piece fleece set, folding shovel, ice scrape, LED safety strobe light, survival blanket, emergency candles, hand warmers, 46-piece First Aid kit, and emergency whistle.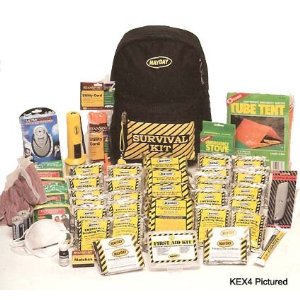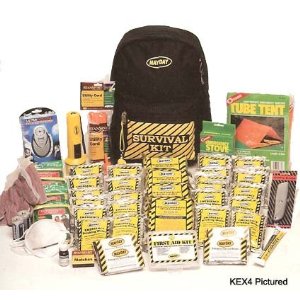 Mayday 1 Person Deluxe Emergency Backpack Kit

This grab-n-go kit is perfect for a single person, whether they store it at home, work, or in their car. It has the backpack, 2400 calorie food bar, solar blanket, pouches of water, dust mask, poncho, flashlight, alkaline "D" batteries, 2 person tent, 50′ nylon cord, light stick, First Aid kit, water purification tablets, waterproof matches, utility knife, whistle, AM/FM radio, camper's stove, and a pair of leather palm gloves.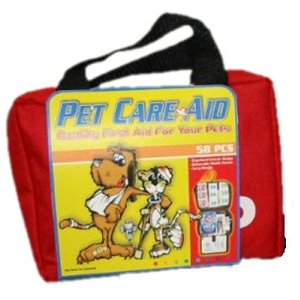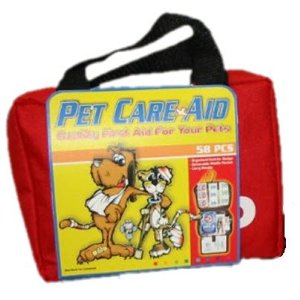 Premium Pet First Aid Kit for Dogs and Cats – 58 Piece Soft Case – For Disaster preparedness and Emergencies
This emergency first aid kit is almost a necessity for humans with pets during a disaster. It includes tweezers, scissors, gauze, cold pack, hydrogen peroxide spray, iodine, cotton tips, gloves, prep pads, a First Aid guide, and more.