No one knows how a disaster will effect the world around them. You may lose access to gas and electricity, especially if you're on the road when it happens. leaving you stranded and starving. If you can't get back to your house, your matches are wet, and you're absolutely starving, what can you do but try to prepare your own food?
That's where these little portable stoves come in handy. Yes, they're actually meant for camping, but the compact size, easy-to-carry and light-weight design make them ideal for emergency survival too. This one is a single burner, making it even smaller than regular portable stoves, and runs off a small propane tank.
The Coleman PowerPack Stove can use 7,500 BTU and has a range of high to low heat. The propane is controlled via PerfectFlow, keeping the pressure at an even level. It's super light-weight and becomes a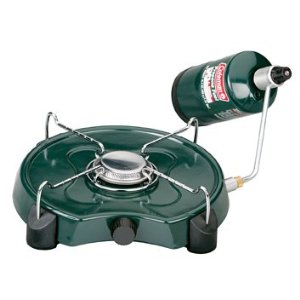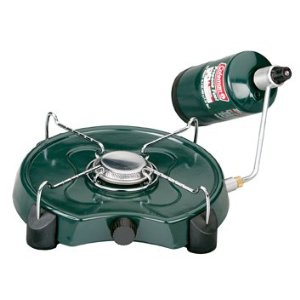 small square when packed away.
The size makes it perfect to stash in a car, motorhome, or survival kit. Don't worry about not being prepared again!
Coleman PowerPack 1-Burner Stove
Site Price: $34.99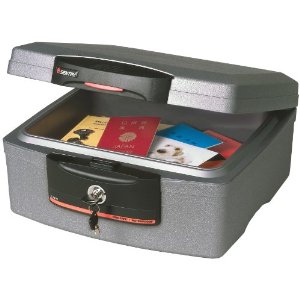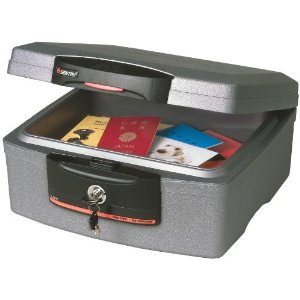 SentrySafe Fire-Safe Waterproof Chest, .36 Cubic Feet, Silver Gray
Site Price: $52.22 (usually $66.66)

What happens if your house catches fire? It doesn't have to burn to the ground to lose all your important documents, like passports, family photos, birth certificates, DVDs, CDs, USBs, and wills. What about if there is a flood? Do you want to risk those irreplaceable and important items simply due to a little water?
No. Well, I hope not! That's why it's important to have at least one fire-proof object that can hold these documents. This locked box is fire-safe for 30 minutes up to 1550 Fahrenheit. Even if it is unlocked, a latch mechanism keeps the inside contents safe from the outside world.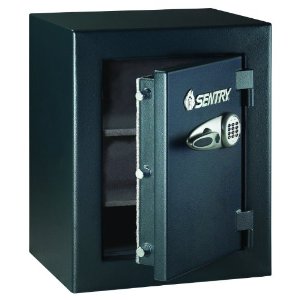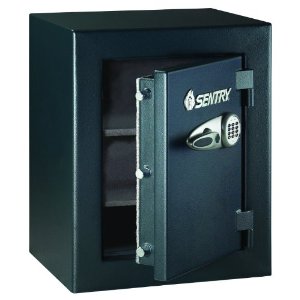 Sentry Safe 38-Cubic Feet Security Electronic Keypad Fire Safe Weighing 218-Pounds, Black
Site Price: $449.00 (usually $838)

If you want a safe that is fire resistant, sturdy, and can fit more than just some paperwork, this is it. It has an electronic keypad for code-only access, with three-dead bolts and three steel live-locking bolts. The door is solid steel and pry-resistant, and inside are two adjustable shelves.
It measures 38-cubic feet and 218 pounds, difficult to move (so less risk from robbers). It's black, letting it blend more casually into any room, and can house documents, pictures, family heirlooms, and anything else too important to risk during a fire or burglary.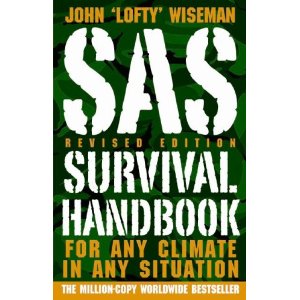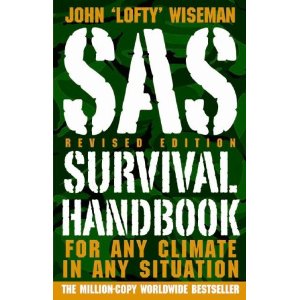 SAS Survival Handbook, Revised Edition: For Any Climate, in Any Situation
by John 'Lofty' Wiseman
Site price: $12.18

This book is one of the most popular in the genre. It tells you what to put in a survival kit, how to construct shelter, create tools, what to eat and what to avoid. There are basic emergency and wilderness medicine tips, and how to survive if services and supplies are cut off at home.
The author, John 'Lofty' Wiseman, served in British Special Air Service (SAS) for 26 years.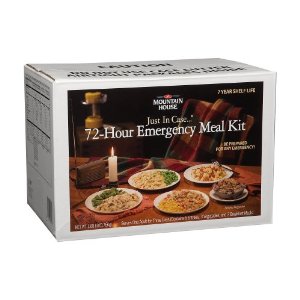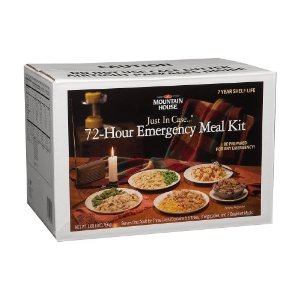 Mountain House 72-Hour Emergency Meal Kit
Site Price: $50.44


Once you add water to these 12 individual packages of food (three breakfasts, three vegetables, and six 10-ounce packets for dinner and lunch), you'll be able to survive the first 72-hours after an emergency hits. You may be unable to escape your surroundings, incapable of getting food, and this may just save your life.
There are great flavors, like pasta primavera, sweet and sour pork with rice, and even granola with blueberries and milk. A little slice of luxury in the midst of disaster.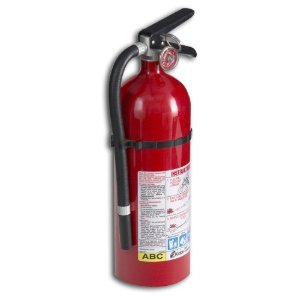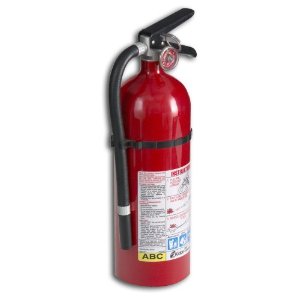 Kidde Pro 210 Fire Extinguisher ABC 160CI
Site Price: $57.48

Fire extinguishers are a must have everywhere. You should have one in your car, bedroom, kitchen, office, and anywhere else you frequent. This fire extinguisher can put on trash, wood, and paper fires, liquids and gas fires, and energized electrical equipment fires.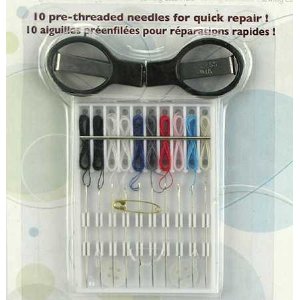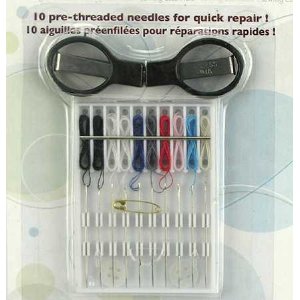 Sewing Essentials, Travel Sewing Kit with Scissor and 10 Threaded Needles
Site Price: $6.95


Another requirement to any first aid kit should be a sewing kit. Not only for clothes, but good for repairing survival equipment like tents and blankets. This kit has folding scissors, 10 threaded needles, and a safety pin, making it quick and easy to mend fabric.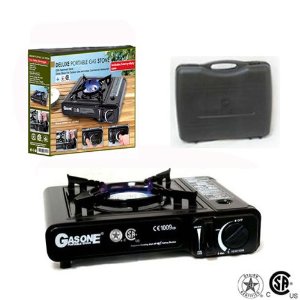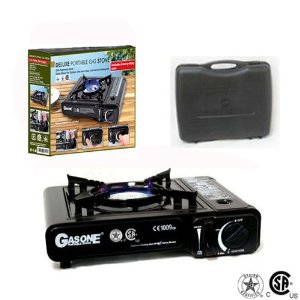 GASONE Portable Gas Stove CSA Approved With Free Carry Case, Gift Box
This incredibly easy to use portable gas stove is perfect for emergencies and camping. It is essential for any emergency. There is a push-button starter so you don't need matches, lighter, or batteries. There is a safety shut off as well, and the storage and carrying case makes it easy to transport and keep clean.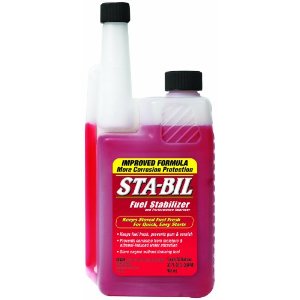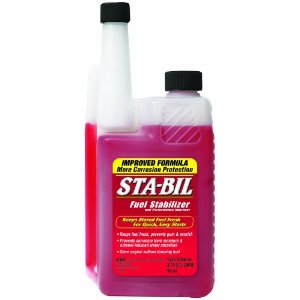 STA-BIL Fuel Stabilizer – 32 FL OZ.
Site Price: $15.06

In the case of a disaster, generators and gas in general are vital in this modern age. Since fuel expires after a while, a fuel stabilizer is necessary to keep the fuel viable for longer. It removes water to prevent corrosion. It protects from gum, varnish rust, and corrosion.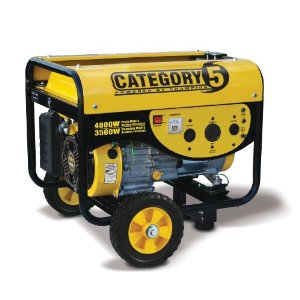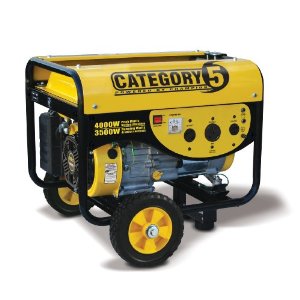 Champion Power Equipment 4,000 Watt 4-Cycle Gas Powered RV Ready Portable Generator with Wheel Kit (CARB Compliant)
Site Price: $379.99

Most generators are not CARB compliant and therefore cannot be sold in California. This generator is sold everywhere in the US. It is a gas-powered, 4-cycle, 4,000 watt portable generator, perfect for accidents. It holds a 4 gallon fuel tank and can road 12 hours at 50% load. It has a low oil sensor to prevent engine damage, and has pre-wired electrical connections for RV if wanted.