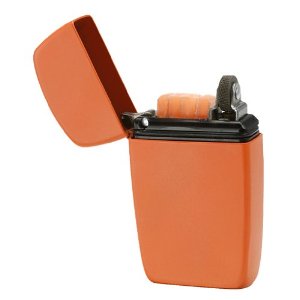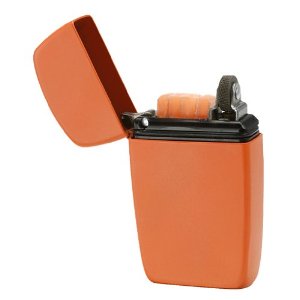 Zippo Outdoor Line Emergency Fire Starter
Site Price: $14.91


This high-quality Zippo lighter is perfect for emergency situations. The case itself as an O-ring to keep the inside contents dry, but the tinder sticks are water-reistant, just in case. A reliable flint wheel ignition easily lights the tinder sticks. Great, compact way to ensure warmth and a fire in the case of a disaster.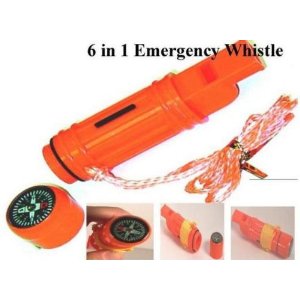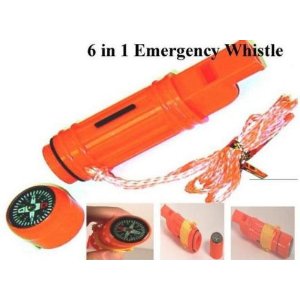 5 N 1 Emergency Orange Survival Whistle, Compass, Match Holder, Mirror, & Lanyard
Site Price: $5.53
In case of an emergency, you need to be able to get help. This survival tool offers all you can get without a cell phone. It includes a mirror, a whistle, signal mirror, lanyard, and a waterproof storage compartment for matches, so that you can stay warm in an emergency. Keep it in your car, backpack, or purse, because it is better to be safe than sorry.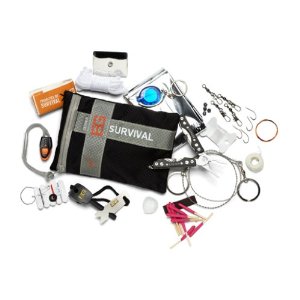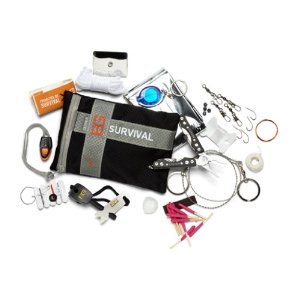 Gerber Bear Grylls Survival Series Ultimate Kit
Site Price: $37.54
When you're out camping, you never know what can happen. This is a perfect kit to keep in your car on the go, or in your backpack while camping. It includes fifteen pieces for survival, such as a mini multi-tool, a fire starter, survival blanket, and wire cutter. The lightweight bag is waterproof. It's small and compact, but has everything you  need to survive.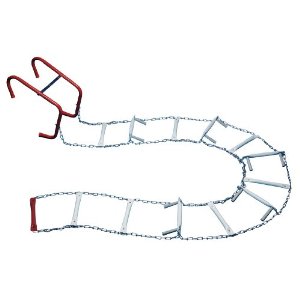 ResQLadder Three-Story Portable Emergency Escape Ladder, 25 Foot
Site Price: $111.21

What happens if you're in a second story, or maybe third story, room, and you can't get out? Do you drop the 25 foot fall to the ground?
This portable ladder folds up to take the barest amount of room, yet is easy enough to use for a young child. It comes in different sizes, up to 50 feet, perfect for every environment when someone can't jump out a window. Can even support two body weights at once.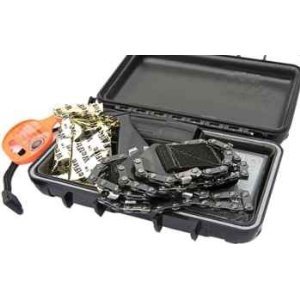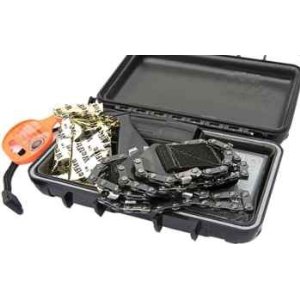 Deluxe Survival Kit Ultimate Survival
Site Price: $58.43

This is a kit that adventure types should keep with them. It includes the best survival and camping gear recommended, from starting fires, to cutting limbs for shelter, and to signal for help. Can fit in a backpack, glove-box, ATV or boat.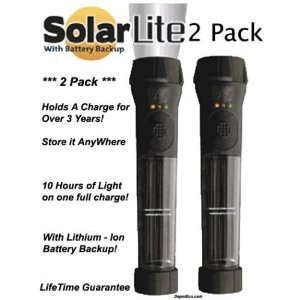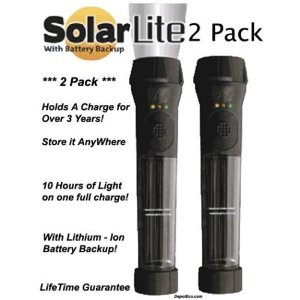 Hybrid Solar Powered Flashlight with Emergency Battery Backup Black (2-pack)
Site Price: $30.95


These flashlights are perfect for emergencies. A fully solar charged flashlight can last 10 hours, and then there are backup emergency batteries which can be used, as well. Does not need to be stored in sun, and temperature changes don't effect it. Very durable.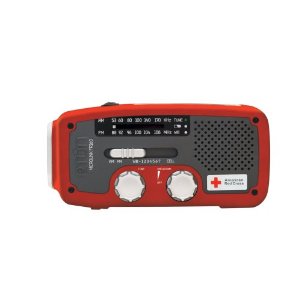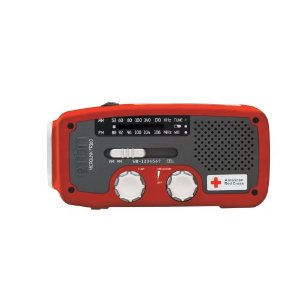 Eton American Red Cross Microlink Self-Powered AM/FM/NOAA Weather Radio with Flashlight, Solar Power and Cell Phone Charger
This little AM/FM radio can run off of solar power or a hand crank, making it perfect for after a disaster. There is also a USB inlet on the side, so that you can charge your phone or other electronic device off of it. There is also a flashlight, made up of 3 built-in LEDs on the side.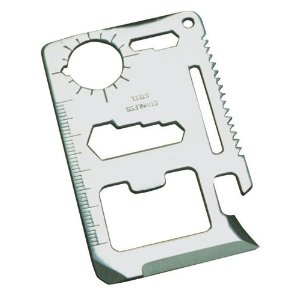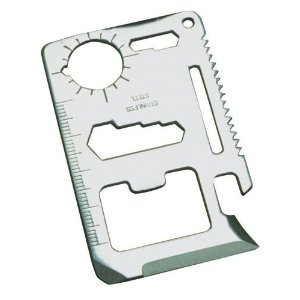 Kikkerland CD401 Classic Survival Tool

This flat survival tool is in the shape of a credit card, small enough to fit into some wallets or to hook in a key chain. It includes a carrying pouch and has a total of 11 functions: can opener, knife edge, screwdriver, 4 position wrench, butterfly screw wench, saw blade, 2 position wrench, key chain hole, bottle opener, direction auxiliary indication.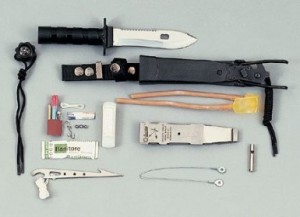 Rothco Deluxe "Adventurer" Survival Kit Knife
Site Price: $18.10

This knife is perfect in case you're stranded in the woods during an emergency. It includes a hollow-handle with fingertip saw; fishing line, hook, and sinkers for catching food; band-aids, pencil, harpoon; signal mirror, slingshot, and morse code to find help; screw-off compass top and more. Things can be changed to better suit individuals, as well.